The court is currently in the process of upgrading courtroom technology. This page covers not-yet-upgraded courtrooms, which include all Tacoma courtrooms except for that of Judge Ronald B. Leighton. If you are appearing before Judge Leighton or any Seattle judge, please see the
upgraded technology pages
.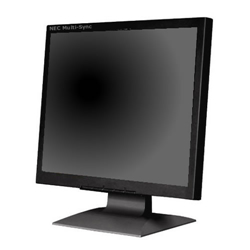 Touch panel monitors can be found at the podium and witness stand in all courtrooms. You can use your finger to tap or write on the monitor and the result will be displayed on all monitors in the courtroom. If you tap the screen, arrows will appear. If you draw on the screen, a line will appear.
The monitors have hotspots at the corners of the touch panel monitors that are activated by tapping them. These hotspots can be used to change the pen color, undo the last change made on the touch panel, or clear the screen of all entries. The monitors in the courtrooms are labeled to show where these hotspots are located.
Courtroom Technology (Legacy)
For requests or other help with courtroom technology, please contact your courtroom deputy. He or she will contact IT personnel if necessary.