For requests or other help with courtroom technology, please contact the
courtroom deputy
. He or she will contact IT personnel if necessary.
Courtroom Technology Training
Seattle Courthouse
When: Training will occur on the 1st and 3rd Wednesday of the month at 3:00 p.m. No reservations are necessary.
Where: Courtroom 18A (room 18106), Seattle Courthouse
Courtroom Technology Training
Tacoma Courthouse
When: Training will occur on the 2nd Thursday of the month at 3:00 p.m. No reservations are necessary.
Where: Please check in at the Clerk's Office on the day of training and you will be directed to the training location.
The court has equipment integrated into each courtroom for attorney use. During a proceeding, the judge's courtroom deputy is the primary contact for courtroom technology. Please be aware that any requested changes may need to be reviewed and approved by the judge prior to any changes being made. Contact the courtroom deputy with any change requests.
Knowing how to use the courtroom's equipment is the attorney's responsibility. Training is available; see box to the right for details.
Please note: If you intend to incorporate your laptop into the Courtroom Technology, you must provide your own VGA cable and audio cable (1/4 inch male to 3.5mm male connectors) for Tacoma Courtrooms. If you intend to use your laptop with the courtroom's equipment, it is imperative you test your laptop before the day of the appearance.
Also, Courtroom upgrade projects are currently underway.  Check to see if your case is in an upgraded courtroom.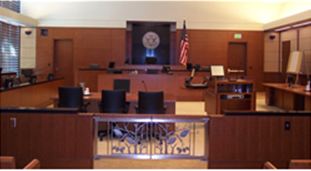 Seattle Courtroom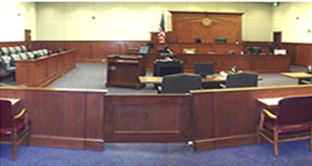 Tacoma Courtroom
Equipment
Teleconferences
All courtrooms have teleconference capability integrated into the courtroom technology. You should notify the courtroom deputy well in advance if you need teleconferencing.
Video Conferences
Video conference equipment is available in select courtrooms. The court also has the portable video conference unit that can be put into other locations. Please check with the courtroom deputy if you need video conferencing.